BFS Fishing – A Complete Guide to Bait Finesse System
What does "BFS" stand for?
It's an acronym that stands for Bait Finesse System and is a term you may have heard getting thrown around a lot lately in the bass fishing world.
BFS has taken the bass fishing world by storm over the last few years and only continues to grow in popularity as more companies hop on the train and develop rods, reels, and baits specific to the technique. So, what exactly is BFS and where did this technique come from? Why has it grown in popularity so quickly and what are some of these BFS-specific products? We'll answer all of these questions and more in the article below.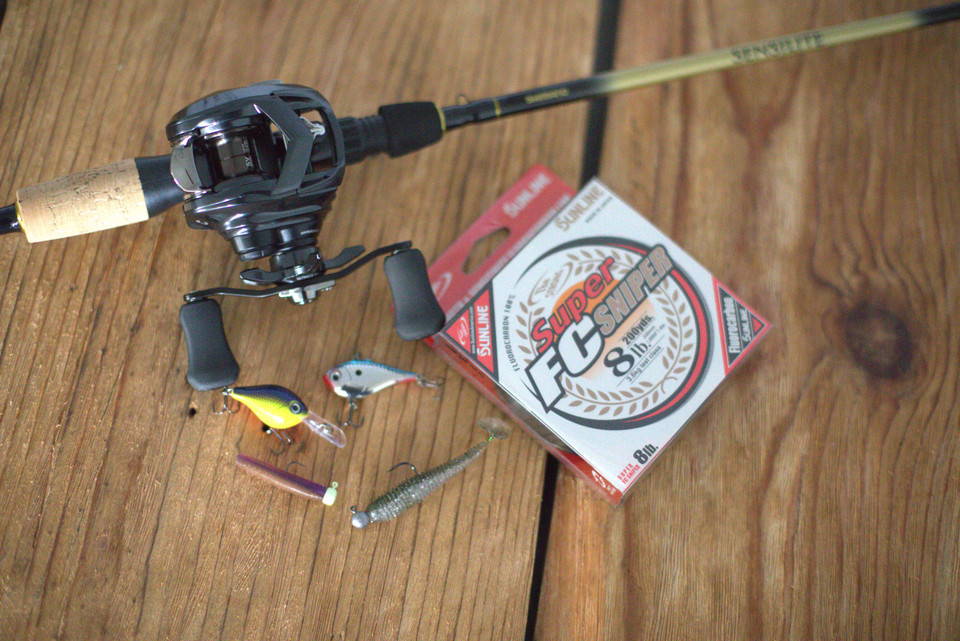 The BFS system consists of a baitcasting reel with a shallow, lightweight spool paired up with a baitcasting rod that has a lighter action than what's typical. It's essentially a baitcasting setup designed to be fished with light lines and lightweight lures that would traditionally be fished on spinning tackle. These reels typically weigh less than 7oz, have a low max drag, and are much smaller and more compact than your typical baitcasting reel. Pair one up with a light action casting rod that won't snap 6lb test on a hookset and you have a state-of-the-art baitcasting system capable of slinging as light a bait as you desire! However, you may ask yourself, why not just use a spinning outfit for these finesse techniques? If it ain't broke don't fix it, right? We'll discuss this in the next section.
THE ORIGINS OF THE BAIT FINESSE SYSTEM
BFS originated for one main reason - highly pressured and finicky fish. Like many other modern bass fishing techniques, BFS originated in Japan and was later adopted by American anglers.
There are two potential ways the technique came to be:
Involving trout fishing
Involving largemouth bass fishing
The mountains of Japan contain some beautiful streams inhabited by finicky and line-shy trout. It is believed that Japanese trout anglers wanted to target these fish using casting gear to make more accurate casts, and quite simply because using casting gear is fun! However, no casting setup existed light enough to use the desired line or bait needed to fish for these trout, and thus, BFS was born.
Bass fishing, though, is also extremely popular in Japan, but there are significantly fewer places to do it there than there are in the United States, leading to extremely pressured fish that are difficult to fool with any presentation other than light lines and small lures.
Many bass anglers are also significantly more comfortable using casting gear than spinning gear. This preference to use casting gear paired with the need to finesse fish may have also birthed the technique of Bait Finesse System fishing. Preference to use casting gear isn't the only reason BFS became popular, though. Although the same diameter line may be used on a BFS setup as a spinning setup, a casting reel typically has a faster gear ratio than most spinning reels, allowing for more line pickup and more control over a fish.
A well-dialed-in BFS outfit can also make deadly accurate casts and launch a light bait incredibly far. Regardless of how the technique came to be, American anglers have discovered and taken full advantage of it.
WHY IS BFS SO POPULAR NOW?
Bass fishing in America continues to grow in popularity every year. There are more anglers on the water than there ever have been before, and the countless legendary bass lakes all over the country become more and more pressured as more people adopt the sport. Not only that, but the incredible advancements in technology have also majorly changed the game.
With forward-facing sonar, anglers can now physically see how fish are reacting to their baits and more easily cast right on their noses. This takes all the guesswork out of knowing if you're actually around fish and gives an angler the confidence to work their baits very slow with finesse tactics.
Damiki rigging, or fishing vertically for fish suspended off the bottom, has also never been easier thanks to forward-facing sonar. BFS outfits are ideal for this style of fishing as well as Neko rigging, dropshotting, and many other finesse tactics. It's also no secret that many American bass anglers prefer casting gear to spinning gear, especially in southern states.
There are many southern bass anglers that don't even own a spinning rod! However, the intense fishing pressure as of late has demanded that bass anglers have more of a finesse approach to these pressured fisheries, and BFS has allowed those who prefer casting gear to put these finicky largemouth in the boat.
This technique is not just for southern largemouth anglers though. Up north, there are many lakes with gin-clear water that allows finicky, sight-feeding smallmouth and largemouth to pick out any irregularity in even the most dialed-in presentation. BFS allows these anglers to use casting gear to target these fish.
Here's a prime scenario where using BFS would shine for big northern bass:
Water is gin clear and there have been many tournaments on said water body causing fish to be very wary
You're fishing small holes in the grass with drop shots and ned rigs
Big bass pull you further into the grass when hooked and come off on spinning tackle
A BFS casting setup with 15lb braid and a 6-10lb fluorocarbon leader allows you to make accurate pitches to the holes in the grass and put more pressure on the fish to increase your landing percentage
BFS doesn't have to be for just bass either. Many American crappie and trout anglers have adopted the technique as well and are raving about it!
Let's talk BFS gear.

Daiwa and Shimano have paved the way for developing BFS-specific products, but other companies such as St. Croix, Cashion, Lamiglas, and Dobyns have also expanded their product lines to include BFS-capable rods.
BFS Reels
Daiwa designed a couple of state-of-the-art casting reels loaded with features to make them the BFS anglers' dream.
Reel Specifications:
Weight: 6.5 oz.
Gear Ratio: 6.3:1, 7:1.1, & 8:1.1 models
Line Capacity:
• 110yds / 8lb mono
• 70yds / 20lb braid
Max Drag: 9.9 lbs.
Specific Features:
T-Wing System – Allows for less resistance when casting to help increase casting distance.
Hyper Drive Digigear – Continuous strong and smooth rotation achieves increased meshing ratio without reducing the gear tooth size.
Hyper Armed Housing – Aluminum frame and side plate decreases weight and makes reel extremely compact.
Hyper Double Support – Two bearing support with the pinion gear; eliminates flex with ultra-smooth retrieve and gear rotation.
Hyper Tough Clutch

Allows for a sharp on/off performance.
Also allows for protection in saltwater.
Need More Line Capacity?
Try: Daiwa Tatula TW80 Low-Profile Casting Reel

This reel has many of the same features as the Tatula TW70 listed above, just with a slightly larger spool for greater line capacity. If you need to bump up to 12 or 14lb mono or fluorocarbon or 30 or 40lb braid, this is the reel to go with.
Line Capacity:
110yds / 12lb mono
95yds / 30lb braid
---
Reel Specifications:
Weight: 6.2 oz.
Gear Ratio: 8:2.1
Line Capacity:
• 50yds / 8lb mono
• 45yds / 15lb braid
Max Drag: 8 lbs.
Specific Features:
HAGANE Body – Metal reel body with high rigidity allows for maximum efficiency.
Super Free Spool – When the clutch is disengaged to cast, the pinion gear and spool shaft are in perfect alignment resulting in zero friction and excellent castability of light baits.
FTB - Finesse Tune Brake – Eliminates the brake unit from the spool resulting in an incredibly lightweight spool and aiding in the casting distance of light lures.
---
BFS Rods
A BFS rod needs to be well made in order to protect light line and leaders from snapping on a strong hookset or the slightest abrasion. A fast but soft tip and perfect taper are extremely important. Shimano crafted an excellent couple of BFS-specific rods at phenomenal price points.
Rod Specifications:
Length: 7'0"
Action: Extra Fast
Power: Light
Line Weight Rating: 1/16 oz - 1/4 oz
Line Weight:
• Mono: 4 - 8 lbs
• PowerPro Braid: 4 - 15 lbs
---
Rod Specifications:
Length: 6'10"
Action: Fast
Power: Medium
Line Weight Rating: 8 - 12 lbs
Line Weight: 3/16 - 3/8 oz
---
If you're looking for a super high-quality, lightweight, and ultra-sensitive BFS setup, Shimano had you in mind when crafting this next rod on the list!
Rod Specifications:
Length: 7'2"
Action: X-Fast
Power: Medium Light
Line Weight Rating: 7 - 14 lbs
Line Weight: 3/16 - 1/2 oz
---
Next up is St. Croix's answer to the BFS angler's desires. Not only did they craft a rod that demands a spot in every BFS angler's arsenal, but they made it an edition to one of their most popular and tried and true line of rods, the Premier series.
Rod Specifications:
Length: 7'0"
Action: Extra Fast
Power: Medium Light
Line Weight Rating: 8 - 14 lbs
Line Weight: 3/16 - 5/8 oz
---
If you're an angler that needs to go ultra finesse, Lamiglas has the perfect rod for you. The Lamiglas Ultralight Casting & Trolling Rod was made to catch finicky kokanee salmon and trout with very light lines and small presentations, but this would also be a perfect rod for using various finesse techniques for bass such as spybaiting and finesse cranking.
Rod Specifications:
Length: 7'6"
Action: Moderate
Power: Ultra Light
Line Weight Rating: 4 - 10 lbs
Line Weight: TBD
---
All these rods and reels are great, but what baits should you be throwing with them? There certainly is no shortage of baits and techniques that apply to BFS fishing, and we'll talk about some options in the next section.
BAIT FINESSE SYSTEM BAITS SPECIFIC TO TECHNIQUE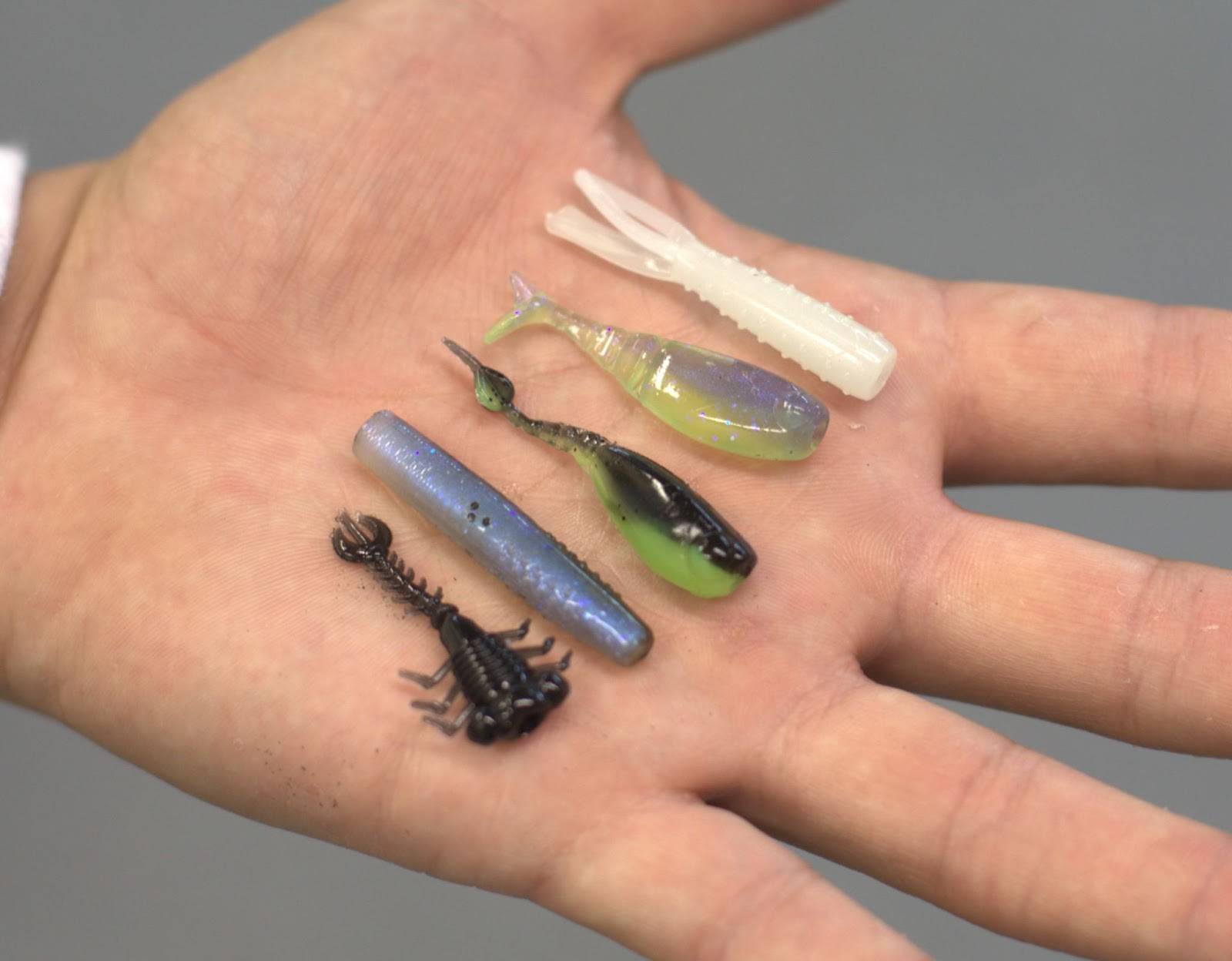 Ned Rigs:
Z-Man Finesse & Micro Series Baits
Many options including:
FS Ned Heads:
Z-Man Micro Finesse Shroomz Jig Head
Dropshot:
Roboworm Straight Tail Worms – 4.5 - 6"
Although 6" may sound large for a BFS bait, these worms are extremely thin and still maintain a small profile.
Dropshot Hooks:
Gamakatsu Split Shot & Drop Shot Hooks – Sizes 4, 2, 1
VMC Finesse Neko Hook – Sizes 2 & 1
Wacky and Neko Rigging:
BFS Damiki Rigs:
BFS Texas Rigs:
BFS Texas Rig Hooks

VMC Widegap Hooks

1/0 and 2/0
BFS Crankbaits: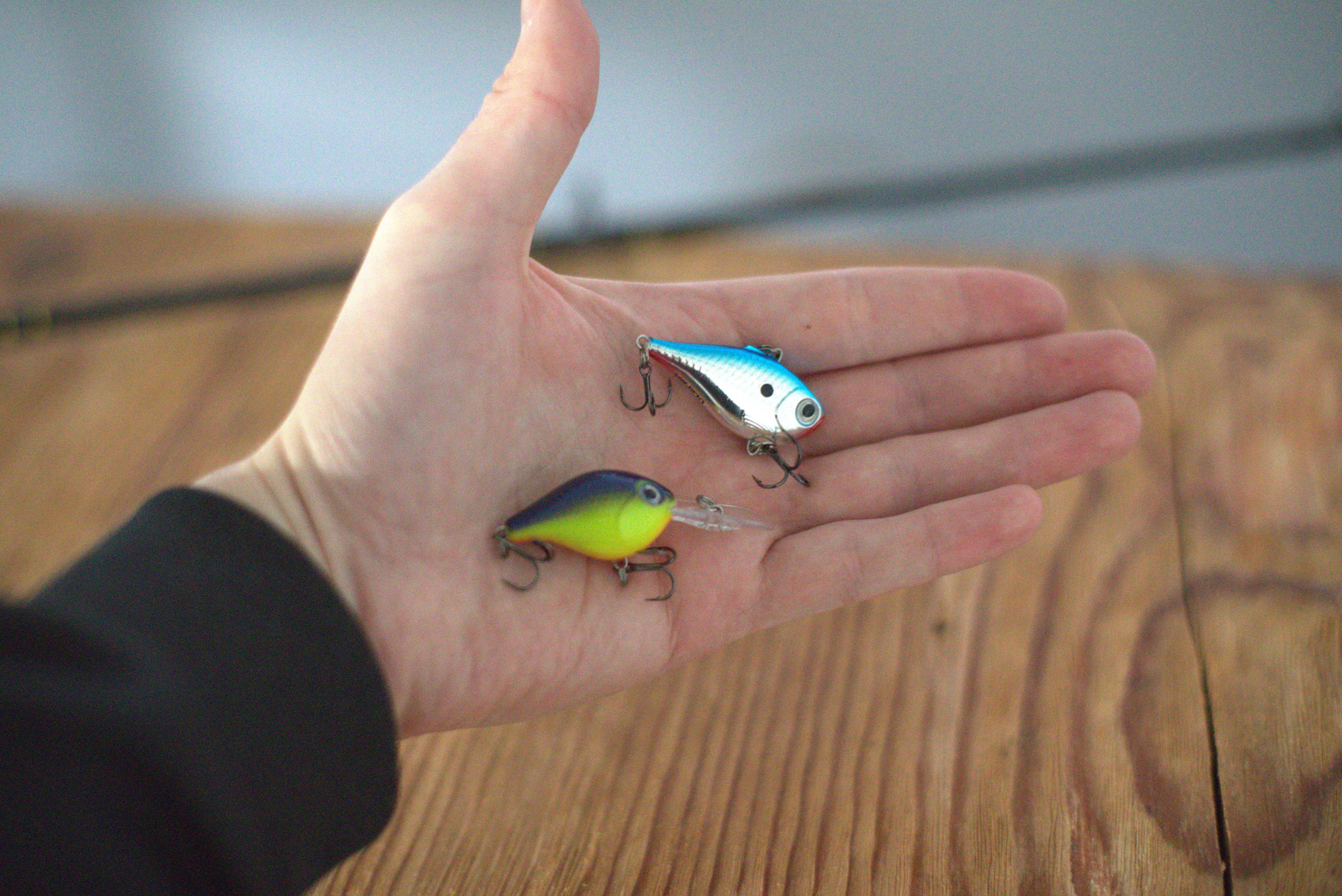 Rapala Ultralight Series Cranks

Rapala Countdown Elite Crankbait – A new and improved edition of the extremely popular original CountDown Minnow.
Rapala Original Floater – 1 ½ - 3 ½"
BFS Topwater:
BFS Jerkbaits:
Spybaits:
Duo Realis Spinbait 80 G-Fix
BFS Swimbaits:
Baits

Keitech Fat Swing Impact – 2.8" & 3.3"
Megabass Spark Shad – 3"
Swimbait Heads:

Gamakatsu Round Jig Heads – 1/0 & 2/0
Owner Ultrahead Round Jig Heads – Ideal for 3.3" Keitech
All of these BFS baits and techniques have a time and place where they will excel for not only bass, but trout, crappie, and a number of other game fish as well. You may have already tried many of them on spinning tackle, but pick up a BFS setup and see what you think. There's a good chance you're pleasantly surprised with an increased landing percentage, more control over big fish, long and accurate casts, and just flat-out fun!
BFS is a technique that's sure to continue to gain more traction everywhere that it's practiced. As it does, more products centered around this exciting new technique are sure to arise. Fishing pressure is only going to continue to increase as the number of anglers grows and electronics become more advanced, so purchasing BFS tackle is not an investment that will only pay off in the short term! I hope this article helps you put more fish in the net, tight lines!