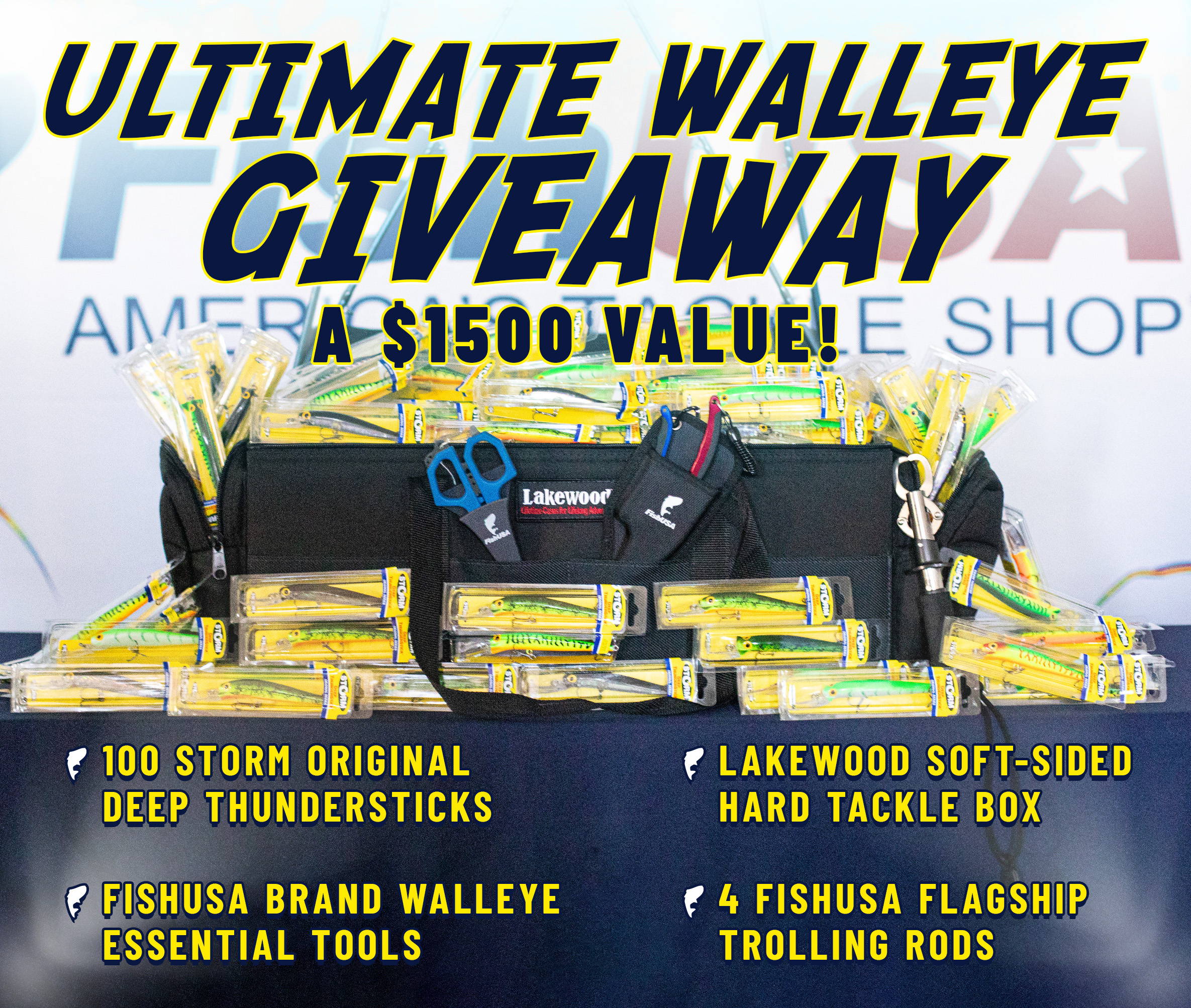 What's better than brand-new walleye gear?
Try $1,500 worth of FREE, brand-new walleye gear!
Enter now for your chance to win the Ultimate Walleye Giveaway Package from FishUSA. Package includes a Lakewood Lure Locker Soft-Sided Hard Tackle Box, loaded up with 100 Storm Deep Thundersticks (in multiple colors), four FishUSA Flagship Trolling Rods, a pair of FishUSA Premium Braid Scissors, a pair of FishUSA Ultimate Aluminum Fishing Pliers, and a FishUSA Stainless Steel Lip Grip with Scale.
Take advantage of this incredible chance to equip your tackle box with brand-new, top-of-the-line trolling gear from FishUSA.