Get a Closer Look at the Rapala Freeloader - The Unreleased Bait That's Already Making Waves
The Rapala Freeloader isn't on the market yet, but it's already making a huge splash in the fishing industry. It's one variety of Rapala's line of new baits that will be releasing Fall of 2023. The brain behind the Rapala Freeloader and the rest of this new line of baits, MLF Pro and current #1 ranked bass angler in the world, Jacob Wheeler, just won a Bass Pro Tour event on a highly-pressured Lake Guntersville with the Rapala Freeloader - and it's safe to say the cat is now out of the bag.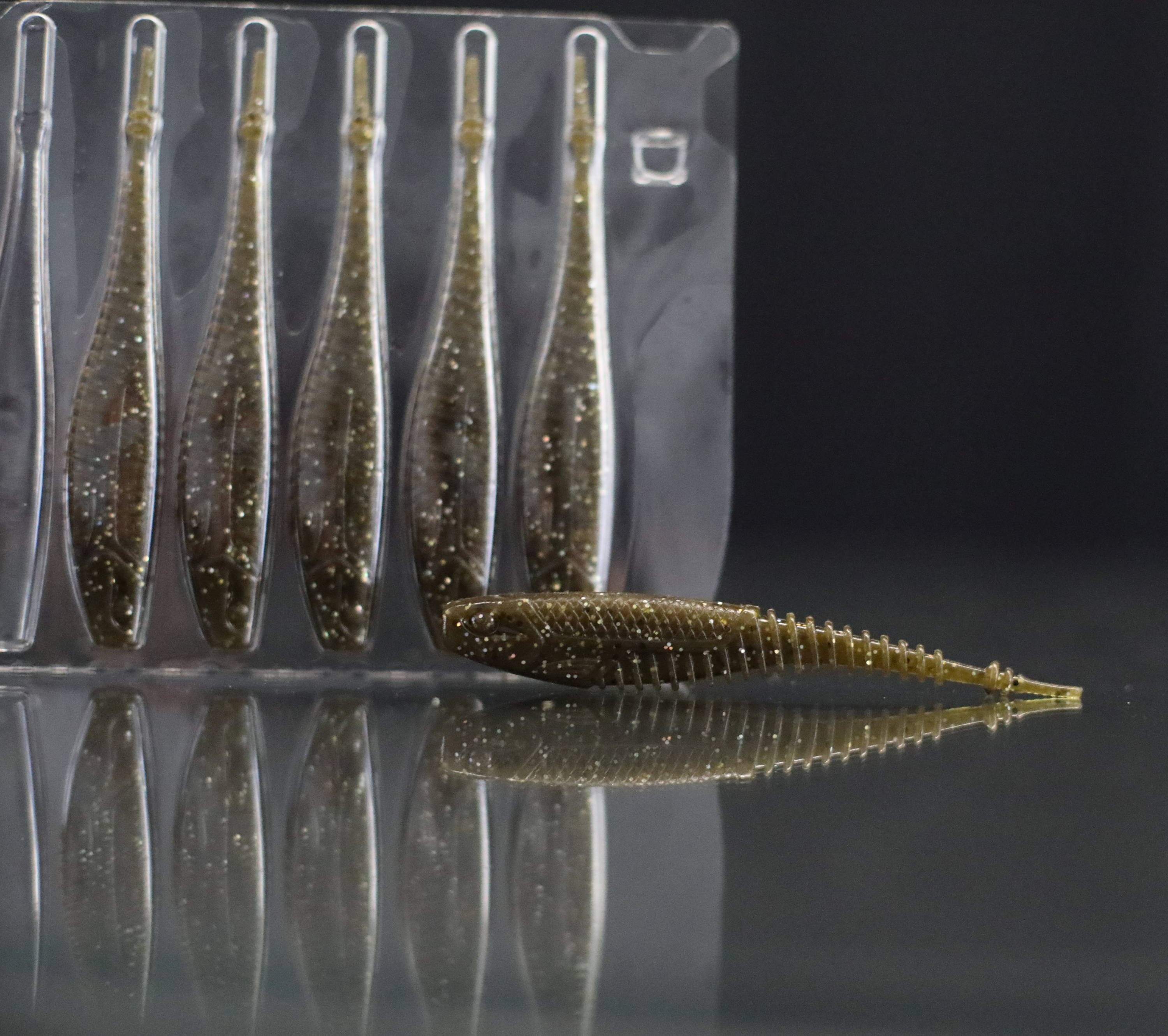 The Unique Design of the Rapala Freeloader
The Rapala Freeloader's detailed design and 4.25" length allow it to be used in a huge variety of ways. The thin, ribbed tail allows it to kick with lots of action making it an excellent trailer for your favorite spinnerbait, chatterbait, or scrounger. You can also Texas Rig the Rapala Freeloader and fish it as a soft plastic jerkbait. On the pause, the Freeloader falls with an enticing shimmy. It's also a viable option to be nose hooked if you're looking for a larger presentation on your drop shot. Interestingly enough though, Wheeler secured the win on Guntersville fishing the Rapala Freeloader on a ballhead. More specifically, a VMC Hybrid Swimbait Jighead. The rigging possibilities are quite endless with the Freeloader.
That's about all we can say for now, but we'll continue to post updates on the Rapala Freeloader and other hot new items as we learn more. The Freeloader along with the rest of Rapala's exciting new line of baits won't be available until this Fall, but we'll get a better look at all these baits come ICAST this year. These new Rapala baits are just a few of the new and exciting products that FishUSA is thrilled to bring you this year!